ABOUT REDENIUS CHIROPRACTIC
Dr. Jeff Redenius, owner of Redenius Chiropractic, PLC, is a graduate from Palmer College of Chiropractic. He specializes in a variety of Chiropractic techniques which include: Diversified, Gonstead, Instrument Assisted, Drops, therapeutic modalities, decompression, and much more. Redenius Chiropractic will be opening its doors in the summer of 2016. Waiting to open until the summer will allow Dr. Redenius to be a participating provider for many insurance companies.
Dr. Jeff Redenius is originally from Lake City, Iowa. He graduated from Southern Cal High School in 2008. After graduating from Southern Cal, he then earned his Bachelor of Science degree in Athletic Training from Central College in Pella, Iowa where he graduated Magna Cum Laude in 2012. He graduated from Palmer College of Chiropractic in 2016. During his years at Palmer, he had the opportunity to serve as the Head Athletic Trainer; primarily working with the Palmer men's and women's Rugby teams. He gained clinical experience while working with a number of reputable chiropractors in the Palmer Clinics and at Burt Chiropractic, P.C. in Walcott, Iowa.
In addition to gaining clinic experience at Palmer College of Chiropractic, Dr. Jeff Redenius has attended numerous additional conferences and course offerings in order to gain skills in the Gonstead adjusting technique as well as in adjusting extremities.
---
Dr. Michelle Schwartz-Webb is originally from Northwest Iowa, with a strong Chiropractic background within her family. Dr. Schwartz-Webb graduated from Palmer College of Chiropractic in Davenport, Iowa and has been practicing since '93. She moved to Lake City in 2021 and is engaged to Jim Steinkamp of Lake City. She practices many techniques (Palmer Package, Activator, and Acupuncture). She works at Redenius Chiropractic Wednesdays and Saturdays.
---
Matthew Reis, Doctor of Physical Therapy
Dr. Reis grew up in Arcadia, Iowa and attended Ar-We-Va high school before leaving the area to serve in the United States Marine Corps. During his time in the service, he was part of the Marine Corps infantry as a Mortarmen and also worked with the Fleet Antiterrorism Security Team. After leaving the military, he returned to Iowa to pursue his undergraduate degree at Iowa State University. While at Iowa State, he worked as a personal trainer, group fitness instructor, and CrossFit coach. He relentlessly pursued further knowledge of functional movement as he completed his ISSA personal training certificate, TRX group level 1, TRX sports medicine, Crossfit level 1 coach, mobility coach, Olympic weightlifting, and functional movement systems certification. He graduated from his undergraduate program and moved to Virginia to pursue his Doctorate in Physical Therapy at Shenandoah University.
After graduating with his Doctor of Physical Therapy, he moved back to the local area and got married in 2020. He and his wife enjoy weightlifting, paddleboarding, playing yard games like cornhole and Crossnet, and spending time with their friends and family.
We are excited to have Dr. Reis joining our team to bring physical therapy services to Redenius Chiropractic and Physical Therapy.
Dr. Reis's treatment has an emphasis on corrective functional movement to improve body mechanics and decrease the risk of future injuries. He combines his knowledge of personal training and physical therapy to create a treatment plan that matches your movement goals, personal fitness, functional movement, and lifestyle as a holistic approach to treatment.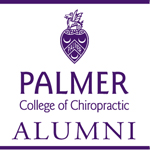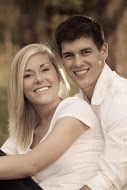 Dr. Jeff Redenius focuses his care on low and moderate force adjusting techniques for families, including children. He using a variety of therapeutic modalities in his practice, and he also utilizes a decompression table. Dr. Jeff Redenius also provides athletic training care to local athletes and students. He is able to provide sports physicals and DOT physicals. In addition to this, Dr. Jeff Redenius also provides nutritional counseling.

Dr. Jeff Redenius is dedicated to providing complimentary community education on health and wellness topics such as nutrition, weight loss, raising healthy children, backpack safety, stress and pain management, and many others upon request and interest. Dr. Jeff Redenius and his wife, Jenny, live in Lake City, Iowa. His wife, Jenny teaches and coaches in the Glidden-Ralston Community School District, and she is also a professor at Iowa Central Community College. In their free time, Jeff and Jenny enjoy running, biking, hiking, traveling, and spending time with their families. They are involved in singing and volunteering for St. Mary's Catholic Church in Lake City. Dr. Jeff Redenius excited to provide health care to the community to give back to the community that has done so much more him his whole life.

Redenius Chiropractic is accepting patients from all surrounding towns including but not limited to Lake City, Lohrville, Auborn, Rockwell City, Lytton, Carroll, Yetter, Lanesboro, Jolley, Lidderdale, Breda, Glidden, Ralston, Paton, and Churdan.