REDENIUS CHIROPRACTIC & PHYSICAL THERAPY
NOW OPEN
Matthew Reis, Doctor of Physical Therapy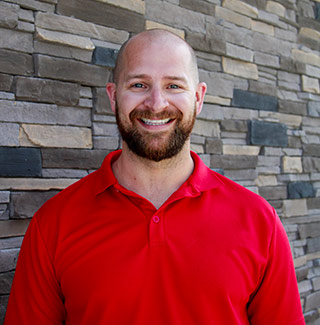 Dr. Reis grew up in Arcadia, Iowa and attended Ar-We-Va high school before leaving the area to serve in the United States Marine Corps. During his time in the service, he was part of the Marine Corps infantry as a Mortarmen and also worked with the Fleet Antiterrorism Security Team. After leaving the military, he returned to Iowa to pursue his undergraduate degree at Iowa State University. While at Iowa State, he worked as a personal trainer, group fitness instructor, and CrossFit coach. He relentlessly pursued further knowledge of functional movement as he completed his ISSA personal training certificate, TRX group level 1, TRX sports medicine, Crossfit level 1 coach, mobility coach, Olympic weightlifting, and functional movement systems certification. He graduated from his undergraduate program and moved to Virginia to pursue his Doctorate in Physical Therapy at Shenandoah University.
After graduating with his Doctor of Physical Therapy, he moved back to the local area and got married in 2020. He and his wife enjoy weightlifting, paddleboarding, playing yard games like cornhole and Crossnet, and spending time with their friends and family.
We are excited to have Dr. Reis joining our team to bring physical therapy services to Redenius Chiropractic and Physical Therapy.
Dr. Reis's treatment has an emphasis on corrective functional movement to improve body mechanics and decrease the risk of future injuries. He combines his knowledge of personal training and physical therapy to create a treatment plan that matches your movement goals, personal fitness, functional movement, and lifestyle as a holistic approach to treatment.
WE OFFER THE FOLLOWING TYPES OF PHYSICAL THERAPY.

more info coming soon